Italian side AC Milan are reportedly after the transfer of Sevilla midfielder Ever Banega.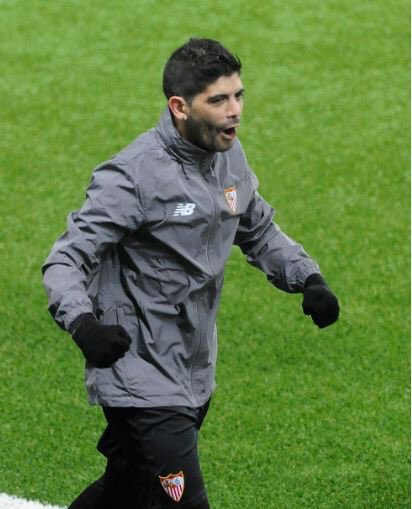 The Daily Mirror reports that the Milan have lined up Sevilla midfielder Ever Banega as a direct replacement for Chelsea loaneeTiemoueBakayoko. He is expected to return back to Chelsea after the Italian club decided against making his loan move permanent after falling out with former manager GennaroGattuso.
Banega hasalso been linked to the Arsenal since the arrival of Unai Emery but no deal has materialized so far.The 30-year-old is among the best midfielders in the Spanish due to his creative ability on the ball and passing range which he uses to dictate the tempo of the game.
Milan are expected to have a low-key summer activity after failing to qualify for the UEFA Champions League last season but could still make some big moves.
The club has also been linked with Sampdoria ace Dennis Praet who is considered as one if the best young midfielders in Italy. There have been speculations that he could follow his manager to Milan as part of a blockbuster deal but no official statement has been announced regarding the transfer.
Arsenal boss Unai Emery is Keen on Banega and could be a major factor that makes the player reject Milan for London. Banega understands the demands of playing under Emery. He also has a small buyout clause of €20 million which is anattractive prospect for the Gunners.
Banega has refused to sign a new contract with the Spanish side and many within the club believe that this could be his last season with the club.
The former Valencia ace is vastly experienced and has amassed 65 caps for his country Argentina. He is known for his set-piece abilities as well as his playmaking skills which he uses to dictate the tempo of the game.
From the looks of things, it is a two-way battle between two of the biggest clubs in Europe and it will be interesting to see how it pans out.